This one time...I tried LOTRO. I had a lot of fun with it actually, fiddling with my halfl...hobbit's appearance: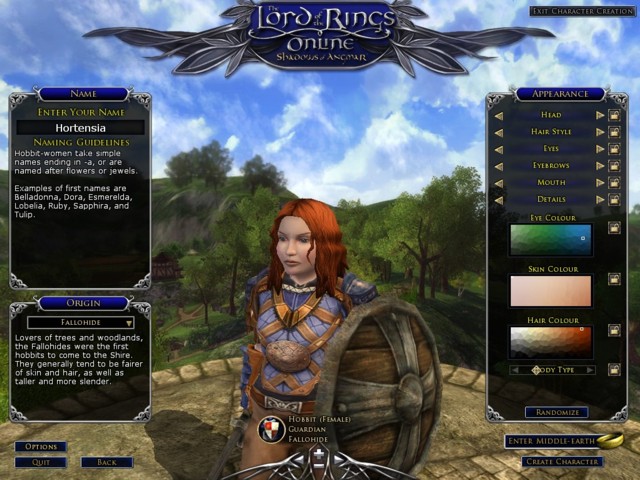 Then I made the terrible mistake of clicking that button which says "Enter Middle-Earth" in the bottom corner.
It took me about 5 minutes to realize this game was not for me. I hated the user interface, and the character
animation sucked, it was more like something out of the original Everquest than something I'd expect to see
in a fairly new game. I really wanted to like LOTRO but I couldn't. It just wasn't EQ2.
Oh, and not a ratonga in sight, of course, which didn't help.