Home | About | Forums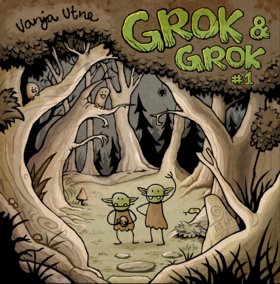 Hullo! If you click the image above, you can read the
first collected adventures of Grok and Grok, two little
goblorcs who live in a cave under a treestump.

If you want to buy a copy of the printed collection
(paperback, 64 pages, 21x21cm) it costs £11 including
shipping - you can order a copy by sending a mail with
your snail mail address to shop@pondsoft.uk with GROK
in the subject line. (if you are in Norway it costs
100 kroner including shipping)

Here are some photos of the comic book: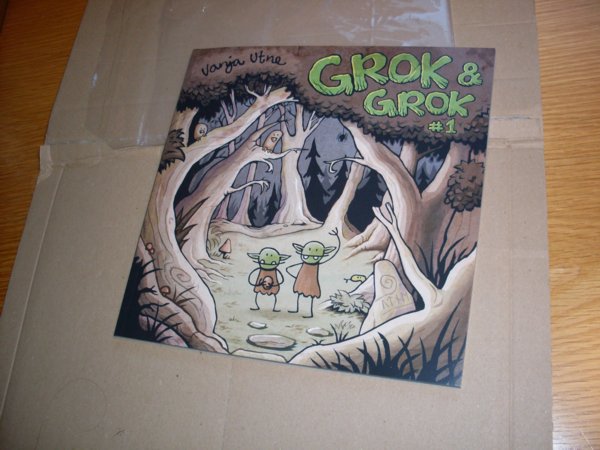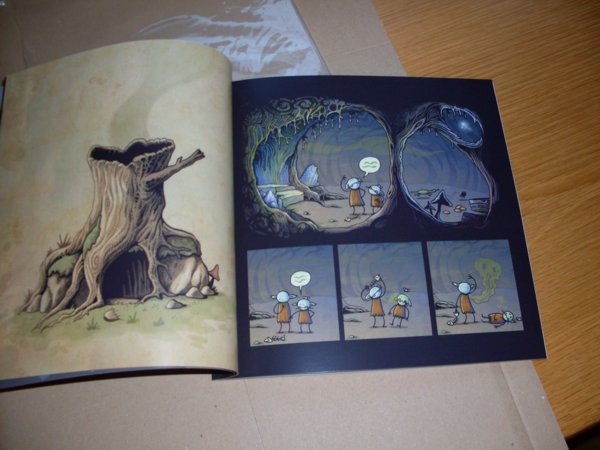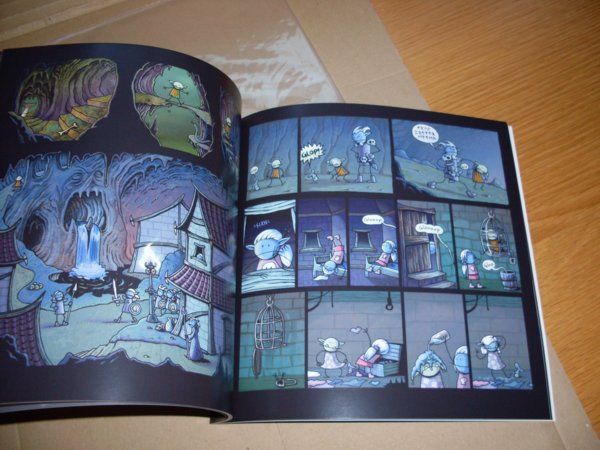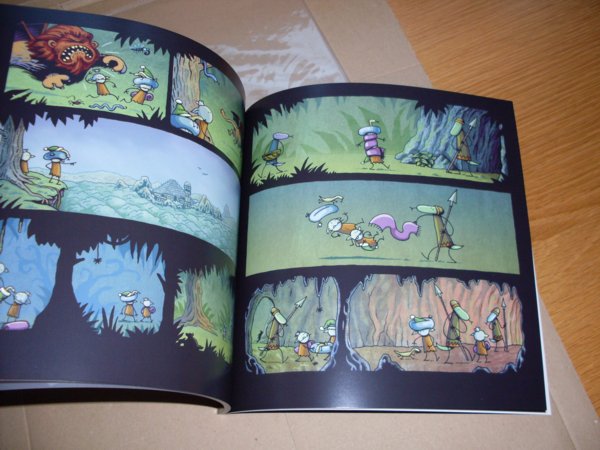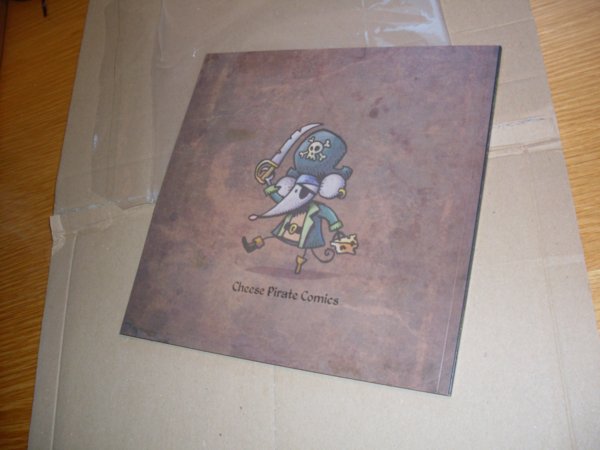 If you're looking for the old unfinished Everquest II
comic strips, you can still find the old site here.