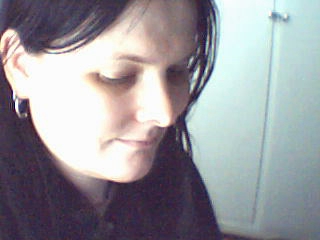 Helloes!
This is me. I live in Kristiansund, Norway. I've been drawing terrible comics since the late 80s. I never posted any of my comics online until I started doing an EverQuest II themed strip in an attempt to entertain my ingame friends and fellow players.
The protagonist was based on one of my EQ2 characters, a female high elf templar. The rest of the cast were composite characters based on people I met during my travels through Norrath on the Toxxulia, Guk, Everfrost and Splitpaw servers. If we ever met there, you probably know me as Tuatha, Baguette, Hortensia, or Wensleydale.
In strip 36 two little goblins (or were they orcs?) showed up for the first time, already obsessed with potatoes.

From the olden days, before the invention of colours.
Being eaten by a bear didn't stop them, and they returned to tag along when the templar explored a different game; The Lord of the Rings Online. They soon stole the show (which wasn't all that hard, really). The last strip in that series so far was posted on April 26, 2012.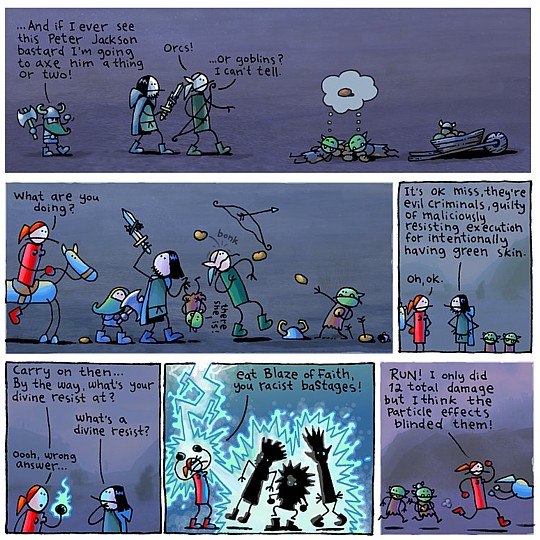 Templars in EverQuest II aren't exactly known for their dps. Also, LOTRO doesn't have the divine damage type.
In December 2013 Grok & Grok were promoted to main characters in their own story, with a new strip posted every day throughout the first 24 days of the month. It's become something of an annual Yule tradition, with new stories posted every year since then. The first five stories are collected here and a second collection of stories from 2017-2019 was published in December 2019.